Role of Catholic Diocese of Oyo's Justice Development and Peace Movement (JDPM) in Rural Development in Oke Ogun, Oyo State, Nigeria
Keywords:
Development, Rural communities, Rural development, Farmers' associations
Abstract
 The study investigated contributions of Catholic Church Diocese of Oyo's Justice Development and Peace Movement (JDPM) to rural development in Oke Ogun, Oyo State, Nigeria. JDPM perceived rural development mainly in terms of boosting agricultural activities in the region. Both primary and secondary data were sourced for the study. Multistage sampling technique was adopted in selecting farmers sampled for the study. Farmers belonging to Farmers' Association formed by participants in the JDPM's activities were purposively identified from which 207 (50%) were randomly selected for sampling, using a set of pre-tested questionnaire self-administered by the researchers. In-depth interviews were also conducted with a cross-section of farmers in the study area to complement quantitative data obtained through the administered questionnaire. Descriptive statistics were used in analyzing quantitative data obtained for the study while qualitative data were content analysed. The study revealed that sensitization programmes of the JDPM encouraged 72.5% of the respondents to take farming as their occupation. All (100%) respondents perceived the JDPM's benefit in terms of introduction of new agricultural practices and seedlings; 94.2% in terms of its sensitization and awareness programmes; and 46.4% in terms of farm inputs. None (0%) perceived the benefit in terms of financial assistance. It was concluded that the JDPM has brought about significant benefits to the targeted farmers in the area, some of which have been documented in the study. Strategies were proposed to further enhance contributions of the JDPM to rural development in the study area.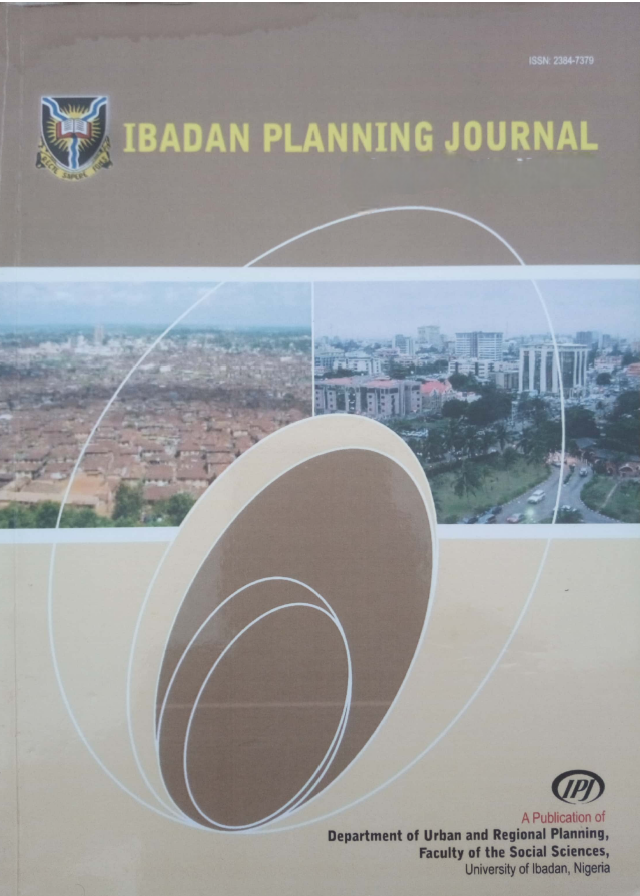 Downloads