Information Resources, Services and Utilization of Government Special Libraries in Kano State
Keywords:
Keywords: Information Sources, Government Libraries, Strategic Management, Information resources, Library services
Abstract
The study was based on the adequacy and timely provision of information resources and services in special libraries owned by the government of Kano State. The study surveyed the provision of information resources, services, and utilization of these libraries across the state. Reviewed related works of literature on types of information resources, types of library services, utilization of library services, and problems of the utilization of information resources and services and services. A survey research technique was employed for the study and questionnaires were used as data collection instruments in fifty (50%) of the libraries studied, that was eleven (11) libraries out of the twenty-two functional libraries. Two groups of respondents were used, the librarians and the users.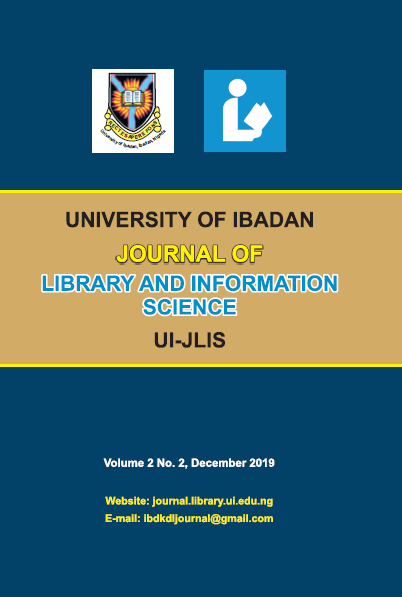 Downloads