Professional Competence and Skills of Library Personnel in the 21st Century Reference Services
Keywords:
Reference Service, Library personnel, ICT and Skills Word Count: 249
Abstract
The study aimed at examining the professional competence and skills of library personnel in 21st-century reference services. Information and Communication Technology (ICT) facilitates the process of generating, processing storing, and disseminating information. Library personnel is utilizing ICT to keep pace with the problem of information explosion in the 21st century. For library personnel to be competent in handling ICT tools for reference services, certain skills are needed to get the right information from the right source to the right user at the right time. The study employed a survey of the descriptive method. The population of the study comprised library personnel. A questionnaire was designed to elicit responses from the respondents. Descriptive statistics with a simple percentage, mean and standard deviation were used for data analysis. The results revealed activities of library personnel to include current awareness services, online reference services, answering queries from users, user education, etc. Some of the tools used for these services include blogs, social networking sites, podcasting, instant messaging, etc. For library personnel to strive, some skills are needed. These include IT skills, questioning skills, marketing and repackaging, online searching, web maintenance, social networking, communication, etc. To meet these responsibilities, library personnel is confronted with several challenges including poor funding, lack of training, poor motivation, and technophobia. It was therefore recommended that the government should change its attitude towards the funding of libraries to avail funds for training and acquisition of skills. Also, library personnel should embrace and accept changes in modern technologies in their operations.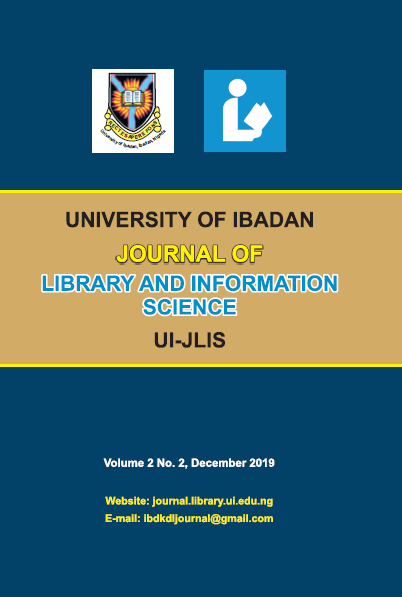 Downloads